About Rocket Music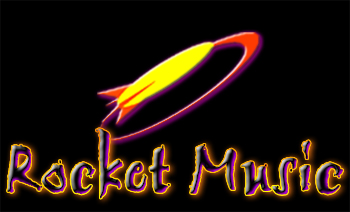 Contact Info
Same day shipping on most orders placed before 4:00pm EST!
Return Policy
Rocket Music
is owned and operated by accomplished musicians who enjoy serving other musicians. While the business is growing, we believe in maintaining personal and careful attention to the music community.
We keep our overhead low so that we can pass on exceptional value to our customers. We welcome your request for lowest prices and questions about our products. We do our best to know our products or research the answers, and we can put our hands and eyes on our stock to convey our impressions. We strive to offer the best deals, expertise, and service possible, and we love what we do.
Our Story and History
Founded in 1996 by guitar virtuoso
Richard Jessee
and drummer Tim Taylor, the vision continues to be a music store that truly serves the music community around
Virginia Tech
and beyond with a staff of accomplished musicians that are knowledgeable and passionate. The current owners, Dan and Greg, have played music extensively in the region, including bands with Richard and Tim. Today, we carry on Rocket's legacy with the same passion and expertise that ignited Rocket's launch. Surrounded by expert staff, instructors, and an exceptional music community in southwest Virginia, Rocket thrives as a result of their experience and service. Thank you for letting us serve your music needs!